INFO
Are you looking to take your football skills to the next level? Do you want to increase your accuracy, speed, and control on the field? Then look no further than Footbonaut!This cutting-edge training machine is the secret weapon of top football clubs around the world, and now it's available to you. With its innovative design and advanced technology, Footbonaut is the most effective way to improve your ball skills and take your game to the next level.The Footbonaut is designed to challenge you in ways that no other training method can. Its square design and advanced software simulate game-like scenarios, giving you the opportunity to hone your skills in a realistic environment. With Footbonaut, you can practice your passing, shooting, and ball control with incredible precision, and develop the muscle memory needed to perform at your best on the field.Whether you're a beginner or an experienced player, Footbonaut is the perfect training tool to help you improve your game. It's easy to use, and the results are undeniable. With regular use, you'll see a noticeable improvement in your skills, and you'll be able to take your game to new heights.Don't settle for mediocre football skills. Invest in the best and become the best with Footbonaut. Order yours today and take your first step towards greatness!
Training
Offering a range of passing and shooting drills that simulate game-like scenarios it helps players to develop better technique, precision, and speed.Additionally, Footbonaut can help players to develop their decision-making skills by creating unpredictable scenarios that require quick reflexes and spatial awareness, providing hints only by sound.Have a listen down below to get to know the signal you'll be listening out for!
Show Soundcloud Tracks
Overall, Footbonaut is a valuable tool that can help soccer players of all levels to improve their skills and take their game to the next level.
Feedback
Another way Footbonaut can improve the skills of soccer players is by providing instant feedback on their performance.As players use Footbonaut to practice their ball skills, the machine tracks their performance using sensors and cameras placed within the system. The software analyzes the data collected during each drill and provides this feedback to the player.The feedback provided by Footbonaut can include metrics such as passing accuracy, ball speed, reaction time, and number of touches. It can also provide a visual representation of the player's movement patterns, which can help them identify areas where they need to improve their technique.
Rehabilitation
Footbonaut can help injured players get back into the game after they have recovered by providing them with a controlled and challenging environment to work on their skills and fitness.After an injury, it's common for players to lose some of their physical fitness and technical ability. This can make it difficult for them to return to the game at their previous level of performance. Footbonaut can be used to help players regain their touch and improve their coordination and speed.It can help them regain their feel for the ball, improve their decision-making skills, and increase their confidence on the field.
REQUIREMENTS
As with every Machine, the Footbonaut requires a certain amount of space.
We recommend the following room dimensions as an optimum, whilst the dimensions of the footbonaut itself are fixed.
Room Dimensions

Footbonaut Dimensions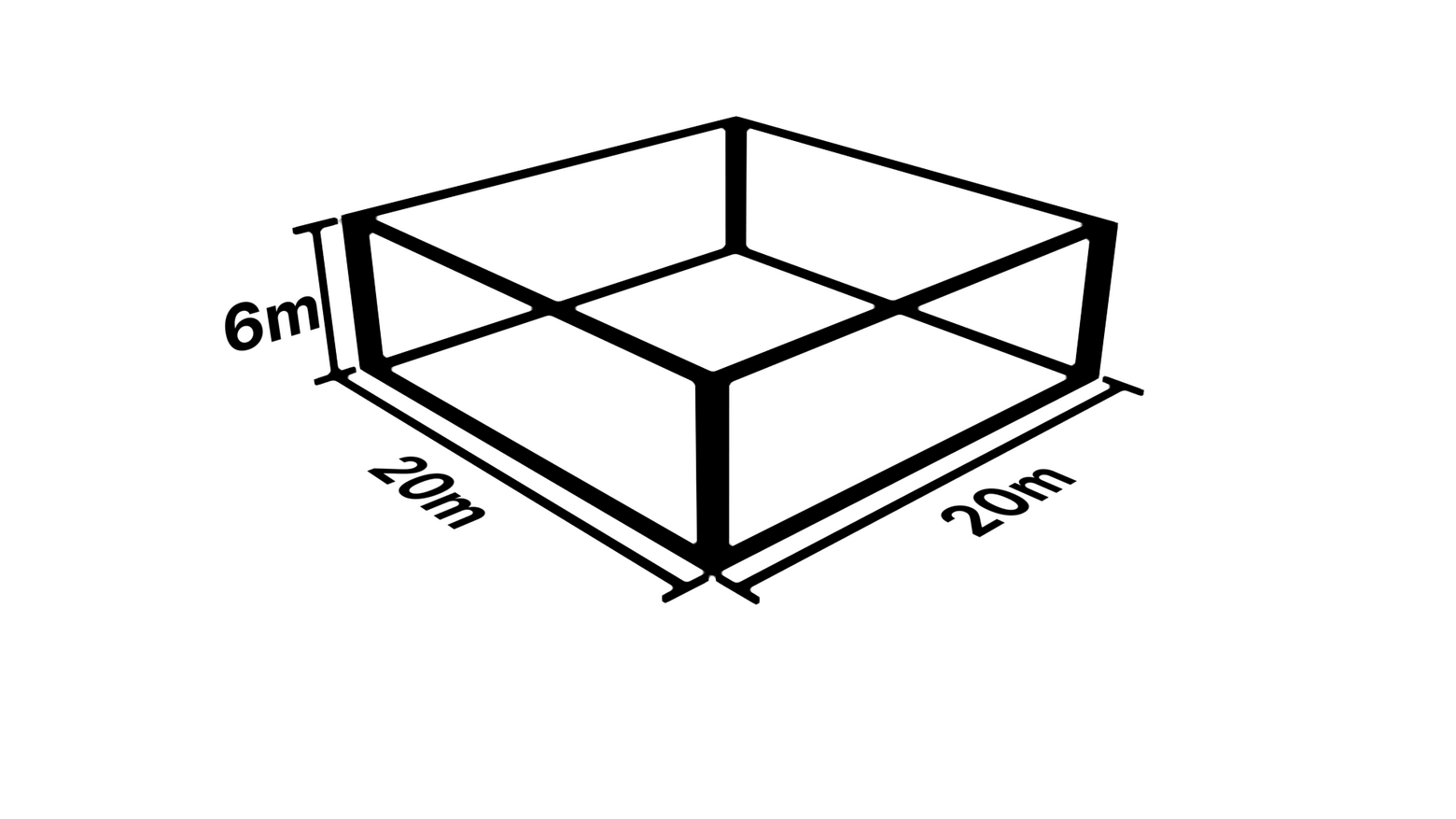 Visuals
Videos
Want to know more about the Footbonaut?
These Videos from Borussia Dortmund and TSG Hoffenheim will give you an even better idea on how you can improve your skills!
Show Youtube Videos
Images
Imprint
Information according to § 5 TMG (German Telemedia Act)maxtek GmbH
Eigenstraße 3
45277 EssenRepresented by:
Nils MikloweitContact:
Phone: 0201-5800200
Fax: 0201-8585855
Email: info@maxtek.deRegistration court: Essen
Registration number: HRB 20411VAT identification number in accordance with §27a of the German Value Added Tax Act: DE258596244Disclaimer:Liability for linksOur website contains links to external third-party websites, over whose content we have no influence. Therefore, we cannot assume any liability for these external contents. The respective provider or operator of the linked sites is always responsible for their content. The linked sites were checked for possible legal violations at the time of linking. Illegal contents were not identified at the time of linking. However, a permanent control of the linked pages is unreasonable without concrete evidence of a violation of the law. Upon becoming aware of violations, we will remove such links immediately.CopyrightThe content and works created by the site operators on these pages are subject to German copyright law. The reproduction, editing, distribution, and any kind of exploitation outside the limits of copyright require the written consent of the respective author or creator. Downloads and copies of this page are only permitted for private, non-commercial use. Insofar as the content on this page was not created by the operator, the copyrights of third parties are respected. In particular, contents of third parties are marked as such. If you nevertheless become aware of a copyright infringement, please let us know. Upon becoming aware of violations, we will remove such content immediately.Data protectionThe use of our website is generally possible without providing personal data. If personal data (e.g. name, address or email addresses) is collected on our pages, this is always done on a voluntary basis, as far as possible. This data will not be passed on to third parties without your express consent.
We would like to point out that data transmission over the Internet (e.g. communication by e-mail) can have security gaps. A complete protection of data against access by third parties is not possible.
The use of contact data published within the framework of the imprint obligation by third parties for sending unsolicited advertising and information material is hereby expressly prohibited. The operators of the pages expressly reserve the right to take legal action in the event of unsolicited sending of advertising information, for example through spam emails.YouTube
Our website uses the provider YouTube LLC, 901 Cherry Avenue, San Bruno, CA 94066, USA, represented by Google Inc., 1600 Amphitheatre Parkway, Mountain View, CA 94043, USA, for the integration of videos. Normally, when you visit a page with embedded videos, your IP address is sent to YouTube and cookies are installed on your computer. However, we have embedded our YouTube videos with the enhanced data protection mode (in this case, YouTube still contacts the DoubleClick service from Google, but according to Google's privacy policy, personal data is not evaluated). As a result, YouTube no longer stores any information about visitors, unless they watch the video. If you click on the video, your IP address will be transmitted to YouTube and YouTube will know that you have viewed the video. If you are logged into YouTube, this information will also be associated with your user account (you can prevent this by logging out of YouTube before viewing the video).We have no knowledge of and no influence on the possible collection and use of your data by YouTube. For more information, please refer to YouTube's privacy policy at www.google.de/intl/de/policies/privacy/. We also refer to our general presentation on the handling and deactivation of cookies in this privacy policy.Soundcloud
We use the embedding tool from Soundcloud, a service provided by SoundCloud Limited, Rheinsberger Str. 76/77, 10115 Berlin, Germany, on our website. By embedding Soundcloud content, certain data such as your IP address and usage data may be transmitted to Soundcloud.Please note that we have no knowledge of the content of the transmitted data or its use by Soundcloud. If you are logged in to Soundcloud, Soundcloud can directly associate your usage with your personal profile. If you do not want this, you should log out of Soundcloud before embedding Soundcloud content.Further information on data use by Soundcloud can be found in the Soundcloud Privacy Policy at: https://soundcloud.com/pages/privacy.The embedding of Soundcloud content is based on Art. 6 para. 1 lit. f GDPR. The website operator has a legitimate interest in the most comprehensive presentation of his website, and embedding Soundcloud content enables him to achieve precisely that.